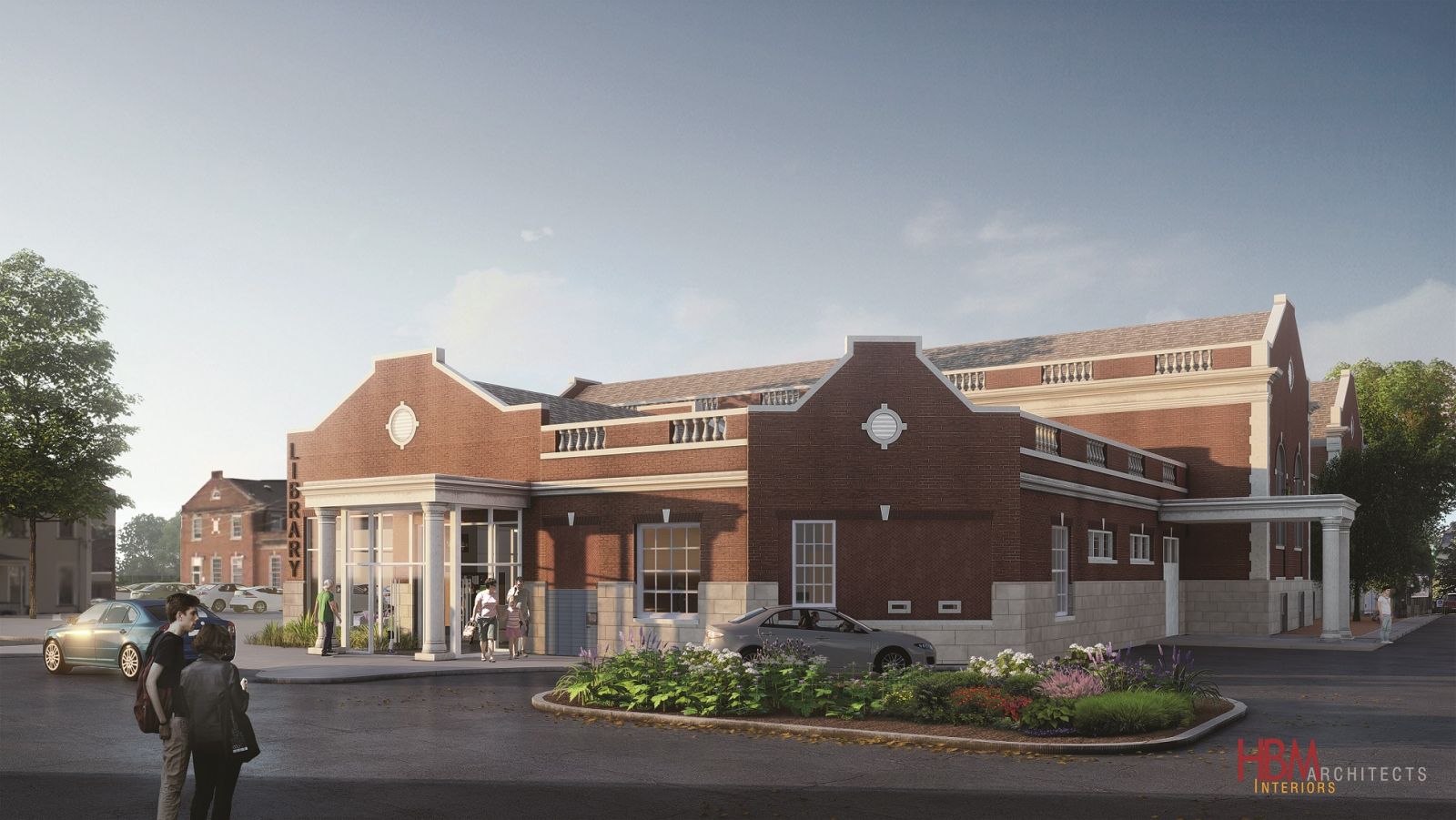 Click here for LIST OF PLANNED IMPROVEMENTS | BUILDING PLANS  | PHASES | RENOVATION UPDATES | ARCHITECT/GENERAL CONTRACTOR
A FAR-REACHING BENEFIT TO OUR ENTIRE LIBRARY SERVICE DISTRICT:
The Main Library renovation will not only provide many benefits for customers who visit the Main library, but will also benefit our entire system by providing space for the support staff who assist with the work done at our branches with things like:
Processing and delivering every hold that the customers at our five locations check out, as well as processing and returning these holds to their home libraries
Ordering, receiving, cataloging, and preparing all new materials to be placed on the shelves at our five locations
These work items listed above will be on ground level for easy deliveries
Supply ordering and receiving for the entire system
Mobile Services which provides library service to schools, nursing homes, extended care facilities, and community stops throughout our service district
IT support for the entire system
Public relations support for the entire system including the production of seasonal BTLs, updates to website including online program registration, development of digital signage promotions, press releases, and brochures
Administrative offices including fiscal and human resources
A PLAN DEDICATED TO MAINTAINING EXCELLENT SERVICE THROUGH ALL PHASES OF DESIGN AND CONSTRUCTION:
Through an RFQ process, The Tuscarawas County Public Library Board of Trustees selected HBM Architects of Cleveland, Ohio. Our 2018-2019 project timeline moving forward is as follows:
Schematic Design Phase – mid-January to mid-March
Design Development – mid-March to mid-May
Construction Documents – mid-May to mid-July
Bidding --- mid-August to mid-September
Contract Negotiations – late September
Construction – Fall 2018 to Fall 2019
A THOUGHTFUL, WELL-CONSTRUCTED APPLICATION OF FUNDS:
While a final plan and budget will be available in June, the estimated budget for this project, based on the board approved concept, is $5.2 million. The renovation and expansion project will be paid for with no additional burden to tax payers. The majority will be paid for with savings from the building and repair fund, and we will seek grant and donations. The remaining balance will be financed for a period of no more than ten years with an annual payment of less than what we have been saving annually.